TOP 9 Meetings App
August 1, 2020
The landscape of meetings and conferences has undergone a significant transformation over the years, thanks to the rapid advancements in technology. Gone are the days when telecommunication companies ruled the realm of virtual meetings, often necessitating complex infrastructure and a focus on maintaining high-quality voice communication. Companies like SISCO and Avaya were the giants in this domain, catering to the needs of big corporations and established players in the telecom industry.
However, in the present day, online meetings have become not only convenient but also accessible to virtually anyone with an internet connection. In this article, we will delve into the world of mobile meeting apps, specifically focusing on the top 9 applications that have garnered popularity and high rankings on the Google Play Store
1-Google Meet
Google Meet is a standout among mobile meeting apps, primarily renowned for its unwavering commitment to communication security. With Google Meet, users can effortlessly create and participate in video meetings that accommodate up to 250 people, making it ideal for gatherings of various sizes.
Key Features of Google Meet:
High-definition video meetings.
Encryption of video content to ensure meeting security.
User-friendly interface, allowing attendees to join meetings with a single click.
Screen sharing capabilities for presentations and document sharing.
Integration with Google's speech-to-text technology.
2-GoToMeeting – Video Conferencing & Online Meetings

GoToMeeting is celebrated not only for its robust features but also for its exceptional customer care, known for promptly responding to user comments and feedback. The app caters to a wide range of Android devices, ensuring inclusivity.
Key Features of GoToMeeting:
Full band VoIP support for audio and phone calls.
Video conferencing for face-to-face meetings.
Screen sharing for collaborative work.
Presentation control, allowing attendees to view presentations.
A calendar to schedule and join upcoming meetings.
Meeting notifications to keep you informed.

3-Cisco Webex Meetings

Cisco Webex Meetings transcends the mobile app realm, as it is an integral part of a comprehensive virtual meeting platform. This app serves as a powerful tool for seamless communication, enabling users to connect without the need for traditional office setups or tools.
Key Features of Cisco Webex Meetings:
Compatibility with various meeting types.
Integration with Google Assistant and Google Home Hub for voice commands.
Direct joining from your calendar.
Meeting scheduling and playback of recorded sessions.
Customizable video layouts and backgrounds.
Screen sharing capabilities.
4-ZOOM Cloud Meetings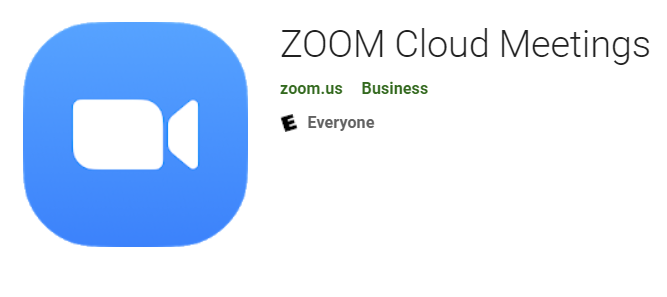 ZOOM Cloud Meetings stands as one of the most popular conference and virtual meeting apps available. For in-depth information about its features and details, you can explore ZOOM Cloud Meetings separately. ZOOM Cloud Meetings
5-Start Meeting

Start Meeting is an all-in-one business solution that combines audio and video conferencing with collaboration tools like chat messaging.
Key Features of Start Meeting:
Unlimited audio and video conferencing.
Screen sharing and drawing tools.
Seamless transition from messaging to video meetings.
Meeting recording and playback.
10 GB of storage.
Access to international dial-in numbers.
6-Online Meeting Video Conferencing

Online Meeting Video Conferencing is a versatile application that provides HD video and audio quality, along with a unique FREE Pro plan.
Key Features of Online Meeting Video Conferencing:
Unlimited meeting duration.
Support for up to 200 attendees.
Limit of 30 attendees for web conferences.
Screen sharing and presentations

7-Video Meeting
Video Meeting is an Orange app designed to facilitate video conferencing for Orange clients, functioning smoothly on 3G/4G and Wi-Fi connections.
Key Features of Video Meeting:
Viewing presentations, spreadsheets, documents, and shared images.
Reviewing shared materials via drag-and-drop.
Managing participant lists.
Noise reduction and camera controls.
Video and presentation layout customization.
8-join.me – Simple Meetings
oin.me offers seamless connectivity wherever you are, emphasizing audio and video conferencing, along with internet (VoIP) capabilities.
Key Features of join.me:
Easy hosting and joining of meetings.
Screen sharing and spotlight sharing.
Creation of personal links (joine.me/username).
Video conferences for up to 10 participants.

9-Pexip (My Meeting Video)

Pexip, previously known as My Meeting Video, allows users to call, schedule, or join online video meetings using Android phones or tablets. It prioritizes secure and high-quality audio and video communication.
Key Features of Pexip:
Listing of recent calls, including incoming, outgoing, and missed calls.
Managing contacts.
Access to video meeting rooms.
Integration with calendars for scheduling.
Video quality adjustment settings.
QR code-based access to company room meetings
In conclusion, the world of mobile meeting apps has expanded significantly, offering a diverse range of options to cater to various needs. Whether you prioritize security, ease of use, or specific features, there's a mobile meeting app out there for you. These top 9 apps provide a glimpse into the impressive capabilities of modern meeting technology, making it easier than ever to connect, collaborate, and communicate effectively.