TOP Meetings App
August 1, 2020
The meetings app starts from long time ago by telecommunication companies Maybe more than 10 years ago voice over IP technology is used in communication locally and abroad. and need complex infrastructure and keeping voice quality high. Manely focused on ob Telcom companies such as SISCO and Avaya and such types of big and old investors in the telecom field.
But now the online meeting become very easy and free for use by anyone with internet connectivity.
in this article, we will list to 9 applications ranked in the google play store as mobile meeting apps.
1-Google Meet
Google focusing on the Security of communication. With Google Meet App, allow everyone to create and join video meetings up to 250 people. which is a very good number for meetings
here are the Key features of Google Meet App:
• high-definition video meetings
• videos are encrypted to ensure keep the meetings safe
• Easy to use − User can just share a link and invited attendees to join with one click from a desktop web browser or their mobile app
• User can share his screen to present documents, slides, and any type of presentation
• Google allows to usee the powered by Google speech-to-text technology
2-GoToMeeting – Video Conferencing & Online Meetings

GotoMeeting has a very powerful user customer care especially on their reply on App comments. really appreciate their good work in this direction.
GoToMeeting app list of main features:
• support any Android phone or tablet
• Full band VoIP support in audio or phone call
• Video conference face to face meetings
• Sharing device screen with anyone in your meeting
• presentation control to other meeting attendees to view presentations
• calendar to See upcoming meetings and join them
• notification about the meeting going to start
• Chatbox one to one or group of meeting

Cisco Webex Meetings

CISCO Webex not only a mobile app it is a virtual meeting platform and the mobile app is one of its tool that facilitates the communication with all users without existing in office and without the need of other office tools
Cisco Webex main features:
• generally can join any meeting types
• fully integrated with Google Assistant and Google Home Hub to use voice commands with
• easy way to joining directly from your calendar
• meetings Schedule or playback recordings features
• ability to Customize video layouts and backgrounds
• can Share the device screen on the meeting
ZOOM Cloud Meetings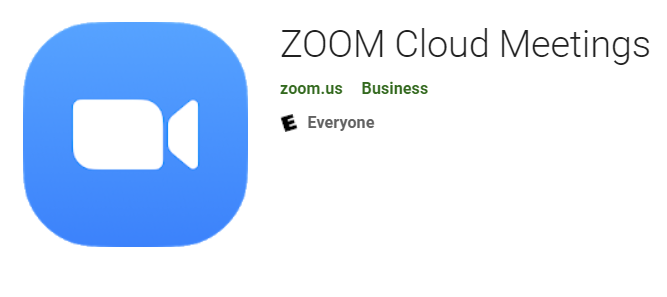 Zoom cloud meeting is a very popular conference and virtual meeting app you can read more about its features and details here in ZOOM Cloud Meetings
Start Meeting

The Start Meeting app has all what you need in your business, all in one place. Start Meeting has audio and video conferencing and collaboration tools like chat messaging.
Start Meeting main Features:
audio and video conferencing with no limit
Screen sharing and tools for drawing
chat tool and ability to switch from messaging to a video meeting
Recording and playback for the meetings
10 GB of storage
75+ in the country, international dial-in numbers
Online Meeting Video Conferencing

online meeting video conference is a Video Conferencing, Online Meetings, and Web Conferencing application. Used in mobile or desktop with HD video and audio quality The new thing in this app is a FREE Pro plan
online meeting video conference Main features
meeting length without time limit
use online meeting video conference app up to 200 attendees
limit the Web conferences up to 30 attendees
shared screen and presentations

Video Meeting
Video meeting one of the Orange apps that helps orabge client to connect using video video coference
Video Meeting, working in 3G/4G and Wi-Fi connection.
Video Meeting Main features
View presentations, spreadsheets, documents, and images shared in a conference.
Review the shared materials just by dragging.
user can see participant's list and
Mute background noises,
stop cameras or simply end the meeting.
Modify the video and presentation layouts and rearranging the participants.
join.me – Simple Meetings
Join.me! allow you to be connected everywhere and every time.
join.me not only audio video conference it is also internet (VoIP).
Screen sharing with participants. You can zoom in and see the details of every discussion – even on your phone.
Join.me main features :
easy way to host or join a meeting
Screen sharing of the device and sharing the spotlight
create personal link joine.me/username
video conference up to 10 persons

Pexip (My Meeting Video)

Pexip with the old known name is (My Meeting Video) allow you to call, schedule or join online video meetings with android phone or tablet,
Secure and high-quality audio and video with your participant.
Pexip main features :
listing of Recent calls incoming, outgoing and missed calls
listing your contacts
ability to list video meeting rooms
calendar for video meetings
which lets you change video quality by settings
control participants in your room setting.
using QR code to joining company room meetings