Creating a TikTok Video: A Simple Beginner's Tutorial for TikTok
September 7, 2023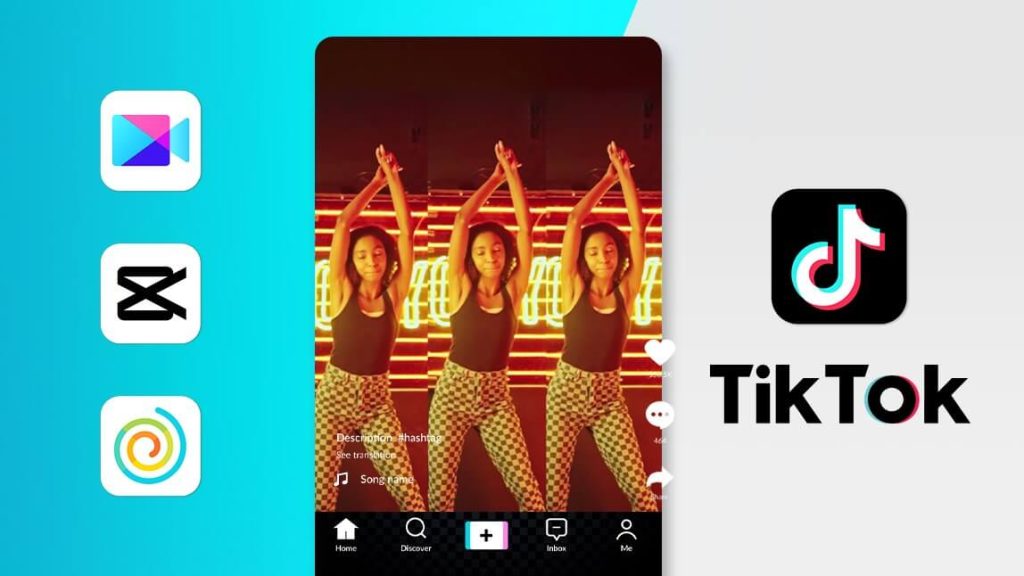 No wonder you're eager to join the TikTok craze! TikTok's user base is surpassing that of many other social media platforms, making it an excellent place to build an audience.
If you're new to the platform, you might be interested in learning how to create a TikTok video. Fortunately, it's a straightforward process, whether you want to craft content directly on the platform or use dedicated recording software. Let us guide you!
Follow this user-friendly, step-by-step manual to pave your path to TikTok success, whether you're sharing your debut video or your hundredth.
Exploring 5 TikTok Video Styles
The magic of TikTok lies in its capacity for unique and imaginative content! TikTok equips users with an array of content creation tools and features, enabling video creators to tailor their content and craft exceptionally original videos.
While each TikTok video possesses its distinct charm, there are a few recurring themes and video styles that consistently capture attention.
Challenge Videos
Social media challenges are always a hit. Participating in TikTok challenges keeps you in sync with the latest trends. Challenges span a wide spectrum, so you're sure to find one that suits your style and account.
Dance Videos
You can never go wrong with a lively dance video on TikTok! The platform regularly introduces new dance trends and routines, featuring catchy moves that you can follow and incorporate into your chosen topic or niche.
Lip-Sync Videos
Lip-syncing to songs or reenacting spoken audio clips is a TikTok classic. Whether you're crooning along to a chart-topper or reimagining a famous audio snippet, lip-sync TikToks add enjoyable, engaging content to your profile.
Collaboration Videos
Collaboration videos are also commonplace on TikTok. The platform allows you to create video responses to content generated by fellow creators. This fosters community building and contributes to the expansion of your TikTok audience.
TikTok Live Videos
TikTok's live feature is another exciting option. With it, you can broadcast live content to your TikTok audience, engaging directly with viewers in real time and generating increased interest in your content.
Creating a TikTok Video: Step-by-Step Guide
The TikTok video creation process becomes a breeze once you've grasped the fundamentals. Whether you're embarking on your maiden TikTok video or are a seasoned creator, adhere to these straightforward steps to stay on the right track.
Step 1. Enhancing Your TikTok Profile
To embark on perfecting your TikTok profile, start by downloading the app from either Google Play or the App Store. Once you've done that, open the TikTok app on your mobile device and begin your exploration. To initiate the process of editing your account details, head to your profile using the tabs at the bottom of your screen.
TikTok offers several account types to choose from. For most non-commercial users, the creator account is the optimal choice, granting access to analytics data while also enabling the use of a broad array of audio clips and effects.
Enhance your TikTok account with identifying details. Select a TikTok username, craft a bio that introduces your identity and video themes, upload a profile picture or video, specify your preferred pronouns, and link your followers to your website or other social media platforms such as Instagram, YouTube, or Twitter.
Step 2. Capturing Your TikTok Masterpiece
Creating fresh TikTok videos directly within the app is a breeze! Simply tap the dark plus icon situated at the bottom center of your screen.
Within the TikTok post screen, you can record new content, import photos and videos, and apply captivating special effects. You also have the option to include text, incorporate sounds, add voiceovers, and more. TikTok boasts an array of built-in editing tools that are especially handy for crafting concise videos.
Working on your videos within the TikTok app streamlines the process and ensures all your content resides in one convenient location. This also simplifies the sharing of your completed video!
Step 3. Unleashing Your Viral TikTok
When you're ready to unveil your TikTok creativity to the world, you can either temporarily add your videos to your stories or grant them a permanent spot on your TikTok account.
To share your TikTok creations, complete your edits and follow the prompts until you reach the posting screen. Here, you can select a cover image for your video, provide a detailed caption, and incorporate relevant hashtags.
Once your TikTok videos are uploaded and shared, you're free to relax and watch as they gain popularity. If you find yourself with spare time, consider engaging with other TikTok content to boost your account's activity and heighten your chances of going viral.
Creating a TikTok Video: Step-by-Step
The process of crafting a TikTok video may vary depending on the type of video you intend to create. Here's a step-by-step guide to making TikTok videos:
Step 1: Begin by accessing the filming screen. Tap the plus "Create" icon situated at the bottom center of your screen to initiate the recording of new content.
Step 2: Next, choose whether you want to use the front or back-facing TikTok camera by using the Flip button. Additionally, you can apply various filters or special effects to enhance your video. Don't forget to select the sounds you'd like to include!
Step 3: To commence recording, simply tap the red button. Start capturing your footage! On TikTok, there's no need to rush; you can re-record your content until you're satisfied with the results.
Step 4: Once you've completed filming, you can add background music or audio by selecting "Add Sound." Additionally, explore the options on the right sidebar to incorporate effects, voiceovers, text overlays, and more. Utilize the Stickers button to introduce polls, questions, and other interactive elements for viewers!
Step 5: When you're content with your video, select "Next." Here, you can fill in your video description and follow any other prompts before clicking on "Post" to share your brand-new TikTok video with the world.
Creating a TikTok Video with Pictures
Many renowned TikTok creators showcase captivating videos comprised of a collection of still images, often synchronized with songs or other soundtracks. This method is ideal for sharing a photography portfolio or moments from your recent island adventure.
Instead of commencing recording by pressing the red button, you'll need to import images from your device's camera roll into your TikTok account.
Step 1: Click on the Upload icon situated at the bottom right of the video creation screen. Alternatively, slide to the Photo option located near the recording button to capture a photo directly within the app.
Step 2: Handpick as many images as you desire from your smartphone's camera roll.
Step 3: Once you've selected the images you wish to incorporate, click "Next" to proceed to the editing tool.
Step 4: At the top of your screen, select "Add Sound" to pick the audio for your video. Apply filters, stickers, text, or effects as desired.
Step 5: Upon completing your photo video, click "Next," select a cover image, compose a concise caption, and post it to TikTok!
Crafting a TikTok Video with Music
Good music is a cornerstone of TikTok! A well-chosen soundtrack can significantly enhance the quality and appeal of your content. Adding music enables you to create engaging and easily consumable clips.
Step 1: Utilize the TikTok creation tool to create or upload your new TikTok content.
Step 2: Navigate to the "Add Sound" bar located at the top of the recording screen.
Step 3: Search for your preferred song or audio by using the search function. You can explore options in the Recommended tab or access your saved audio in the Favorites section. Opt for music that complements the mood and atmosphere of your video.
Step 4: Utilize the trimming tool, denoted by the scissors icon, to refine and synchronize your TikTok audio with your video.
Step 5: Once you're content with your creation, compose a caption and hit the share button to publish it!
Title: How to Make TikTok Videos with Multiple Clips and Go Viral
Are you ready to take your TikTok game to the next level? In this guide, we'll show you how to create TikTok videos using multiple clips and share some tips to make your videos go viral!
How to Make a TikTok with Multiple Videos:
It's also possible to create a TikTok video using multiple clips. In editing, you can bring content together to produce one long video. You can record all videos within the app or import them from your device's camera roll.
Step 1: Open TikTok and click on the plus button to create a new video.
Step 2: Select the Upload tool to import videos from your device. Select Next when you've made your selection.
Step 3: Trim your videos with the Adjust clips tool until you've achieved your desired video length and composition. You can also long-press on a clip to reorder it in your video sequence.
Step 4: Add any required sounds or audio effects, then press Next to write a caption and hit Post!
How to Make a TikTok Video using Riverside Clips:
While TikTok has plenty of in-app editing tools and features, using an external editor can be a great way to upscale your content and improve video quality. This also gives you the freedom to work with one recording which you can repurpose for different platforms.
Let's say you post to YouTube, but you also want to share snippets of that same content on TikTok. Instead of needing to record everything anew from TikTok, use a platform like Riverside!
With Riverside's Ai Magic clips, you can turn any long-form content into short, shareable videos with a quick click. You won't lose your original long-form video, and you can even change the dimensions to match TikTok's requirements. All you have to do is record as usual, press the magic button, and our Ai tool will generate TikTok videos for you. You can even caption your videos, and customize them as you wish.
See how easy it is for yourself! Sign up and follow this guide to create your own!
To get started with Riverside Clips, follow these quick steps:
Step 1: Open a Riverside studio and start recording your content.
Step 2: Stop recording, and allow your tracks to complete uploading.
Step 3: Select 'View recordings' and then click on 'Generate clips' under the clips tab. Now, let Ai do the work and generate your shareable short videos.
Step 4: Once your clips are ready, you can hover over them and click 'Edit' to preview and adjust them as you see fit.
Step 5: In the editor, you can customize your video or you can add captions.
Step 7: When your video is set, export your clip and get ready to share it to TikTok!
How to Make TikTok Videos Go Viral:
All TikTok creators know the value of creating viral content! When videos go viral on social media, they can reach all new audiences, helping to maximize impact and generating new fans along the way. You might even become a small-scale celebrity!
There's no one way to achieve viral status on TikTok. So much of the process is reliant on timing and luck! However, there are some things you can do to improve your viral chances.
Be authentic: It's important to let your personality shine on TikTok. TikTok users look for authenticity. Be yourself, and produce content that you love. Odds are that someone else will love it too!
Jump on trends: Stay consistent with the trends. TikTok is home to plenty of popular content. Hopping on trends, especially when they're still new, is a great way to boost traffic to your account and build reach opportunities. You can find what's trending on the trends screen.
Get smart with captions: Be clever with hashtags and captions. TikTok's in-built search engines look for details in your captions and hashtags to effectively categorize your content. Choosing highly relevant and popular keywords can help make your videos more searchable and easier to find.
Know your analytics: TikTok's metrics, insights, and analytics data can help you improve your understanding of your audience. You can use analytics to identify the best posting times and check post-performance to see what content types are popular before you make a new video.
Engage every day: Like many other social media platforms, TikTok relies on a high level of engagement. Staying engaged with other accounts can help you better understand the content demands of the TikTok app. It can also help with algorithm performance to improve success!
TikTok Video FAQs:
Still unsure about the TikTok video creation process? Here are the answers to a few commonly asked TikTok questions.
Is it hard to make a TikTok video? Making a TikTok is easy! With the right tools, the content creation process is quick, easy, and efficient, meaning that you can produce new content regularly. If you're a little uncertain about how to create new TikTok content, revisit this article to guide you through the process.
How do I make a self-TikTok video? Using the TikTok app on your mobile device, it is possible to self-film for TikTok! Use the flip icon at the top right of your screen to choose between the front and back camera for filming. Alternatively, use the timer feature slightly further down. This will start the countdown, allowing you to get into place and self-film from a distance.
How do I add my own sound to TikTok? Using existing TikTok audio tracks has many benefits, but sometimes, your video might need a unique soundtrack or voiceover in order to communicate clearly. When creating content in TikTok, use the voiceover icon on the right of your screen to speak over a filmed video.
Making great TikTok content is easy! Next time you need to film, edit, and post a new TikTok, don't be afraid to try your hand at all the app's amazing features. Record video, add sound, and share content with a worldwide audience.
If you still find yourself feeling unsure of TikTok processes, revisit this step-by-step guide to remind yourself of the content creation basics. Happy filming!