2023's Hottest 25 Trending Apps
September 4, 2023
Why Do Some Apps Gain Popularity? Exploring the Top Mobile Apps of 2023
A natural starting point for understanding the rise of trending apps is to explore a curated list of the finest mobile applications currently available. Mobile apps have seamlessly woven themselves into the fabric of many individuals' daily routines, serving various purposes, from offering essential services like ride-sharing to simply providing entertainment.
The magic of mobile apps lies in their ability to seamlessly blend user-friendliness with practicality. These digital solutions cater to a diverse array of activities, spanning from video streaming, social interactions, and learning, to even income generation. But which apps will dominate the user landscape in 2023? What captivates the current users of these apps the most?
Before we delve into these questions, let's embark on a deeper exploration of the global app landscape."
1.TikTok: Leading the Charts as the Most Popular App
Explore a world of videos, music, and live streams from across the globe while crafting your own content effortlessly with TikTok.
From your sunrise coffee ritual to your evening commute, TikTok offers an array of videos guaranteed to brighten your day. Whether you're a sports enthusiast, a wanderlust traveler, or simply seeking a good laugh, TikTok has something to tickle your fancy. Looking to acquire a new skill? Dive into quick 15-second tutorials spanning DIY, delectable food recipes, and heartwarming animal content.
Indulge in an endless cascade of bite-sized videos tailored to your interests. Watch what captivates you and breeze past what doesn't.
WATCH
TikTok creators curate top-notch content from all corners of the internet directly to your smartphone.
Enjoy a personalized video feed crafted based on your viewing, liking, and sharing habits. TikTok delivers genuine, captivating, and enjoyable videos that are sure to brighten your day. You'll encounter a rich assortment of content, ranging from delectable food and cutting-edge fashion to exhilarating sports and invigorating fitness routines – and everything in between.
CREATE
Pause and resume your video effortlessly with a simple tap, as many times as you need.
TikTok boasts millions of creators showcasing their remarkable talents and everyday experiences. Allow yourself to be inspired as you explore a treasure trove of tutorials.
Enhance your videos with effects and transitions, adding those final touches before sharing your masterpiece with the world.
ENTERTAIN
Get entertained and motivated by a thriving global community of creators.
Elevate your video production game with special effects, filters, music, and more. Unlock a world of filters, effects, and AR objects to take your videos to the next level.
CUSTOMIZE
Our integrated editing tools make video editing a breeze.
Trim, cut, merge, and duplicate video clips seamlessly without ever leaving the app.
ADD MUSIC
Infuse your videos with your favorite tunes using our extensive collection of music clips and sounds.
We curate music and sound playlists for you, featuring the hottest tracks in every genre, including Hip Hop, Electronic, Pop, Rock, Rap, Country, and the latest viral original sounds.
2. Instagram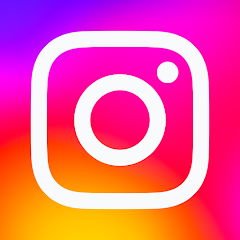 Instagram, launched in 2010 by Kevin Systrom and Mike Krieger, has revolutionized the way we share our lives through visuals. Boasting over 1 billion monthly active users, this photo and video-sharing platform has become an inseparable part of our digital culture.
From its humble beginnings as a simple photo app, Instagram has evolved into a dynamic social media giant, offering features like Stories, IGTV, and Reels. It's a place where users can express themselves creatively, curate their online personas, and explore diverse content.
Instagram's user-friendly interface has made it a hub for influencers, businesses, and artists to showcase their talent and connect with their audiences. However, like other social platforms, it has grappled with concerns over privacy and content moderation.
Nonetheless, Instagram continues to inspire and engage users worldwide, encouraging them to document their lives, share their passions, and stay connected in an increasingly visual world.
3. Facebook
Facebook, founded by Mark Zuckerberg in 2004, has become an integral part of our digital lives. With over 2.8 billion monthly active users as of my last update in September 2021, it has redefined how we communicate, share, and connect with one another.
Initially designed as a social networking platform for college students, Facebook has transformed into a global hub for friends, family, and businesses alike. Its features have expanded to include Instagram and WhatsApp, broadening its reach and influence.
However, Facebook has also faced its share of controversies, from privacy concerns to misinformation challenges. Nevertheless, it continues to adapt and innovate, striving to create a safer and more connected online community.
In recent years, its emphasis on groups and communities has encouraged meaningful interactions, fostering connections beyond just status updates. As it navigates its future, Facebook remains a symbol of the ever-changing landscape of social media, where connectivity and responsibility are key.
4. WhatsApp
Meta's WhatsApp is a cost-free messaging and video calling application. It boasts a user base of over 2 billion individuals spanning more than 180 countries. WhatsApp is revered for its simplicity, reliability, and privacy, facilitating effortless communication with friends and family. It functions seamlessly on both mobile and desktop platforms, even in areas with sluggish internet connectivity, and without any subscription fees*.
Global Private Messaging
Your personal messages and conversations with loved ones are safeguarded through end-to-end encryption. No entity beyond your chat participants, not even WhatsApp itself, can access or eavesdrop on your exchanges.
Effortless and Secure Connectivity
All that's required for WhatsApp is your phone number—no need for usernames or logins. You can swiftly identify and message your contacts who are on WhatsApp.
Exceptional Voice and Video Calls
Experience top-notch video and voice calls with the capacity to include up to 8 participants, all for free*. These calls function seamlessly on mobile devices via your phone's internet service, even in areas with slow internet connections.
5. Telegram
Experience the essence of pure instant messaging with Telegram – it's simple, swift, secure, and seamlessly synchronized across all your devices. With an impressive user base of over 800 million, Telegram ranks among the top 10 most downloaded apps worldwide.
Speed is Telegram's forte; it outpaces all other messaging apps by utilizing a distinctive distributed network of data centers spanning the globe.
Say goodbye to the hassle of juggling multiple devices; with Telegram, you can access your messages effortlessly from phones, tablets, and computers simultaneously. These standalone apps liberate you from the need to keep your phone constantly connected. Start typing on one device and effortlessly finish your message on another – your data remains intact, always within reach.
Enjoy the freedom of unlimited media and file sharing, unrestricted by type or size. Your entire chat history imposes no storage burden on your device, as it is securely archived in the Telegram cloud, available for your retrieval whenever you require it.
At Telegram, security is paramount, seamlessly integrated with user-friendliness. Every facet of your Telegram experience, from chats to groups and media, is fortified with a potent blend of encryption methods: 256-bit symmetric AES encryption, 2048-bit RSA encryption, and the security of Diffie–Hellman key exchange. Your conversations are safeguarded like never before.
6. Uber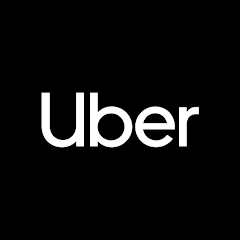 At Uber, your safety is our top priority. We've implemented a comprehensive Door-to-Door Safety Standard to ensure your peace of mind on every ride.
Furthermore, Uber makes reaching your destination incredibly convenient. Just launch the app, input your desired location, and a nearby driver will be there to ensure a reliable journey.
DISCOVER TRANSPORTATION OPTIONS FROM VIRTUALLY ANYWHERE
With the Uber app, you can request a ride at over 600 airports and in more than 10,000 cities worldwide, making it the ideal companion for stress-free travel. Whether you need an immediate ride or want to schedule one in advance, we've got you covered.
FIND THE PERFECT RIDE FOR YOUR UNIQUE NEEDS
Uber offers a variety of ride options tailored to your preferences, whether you're seeking style, extra space, or affordability.
Experience the freedom to work from anywhere with a unified app that seamlessly integrates team chat, phone, whiteboard, meetings, and more.
EFFORTLESS COMMUNICATION WITH EVERYONE
Engage in conversations with both internal and external contacts through chat.
Easily make and receive calls or send SMS text messages.
Effortlessly schedule and join video meetings with a single click.
KEEP YOUR PROJECTS PROGRESSING SMOOTHLY
Utilize chats and channels for seamless messaging and file sharing.
Collaboratively share and annotate content during meetings.
Spark creativity on virtual whiteboards, share your ideas in chat, and access them later when needed.
WORK SECURELY WHILE ON THE MOVE
Stay focused on the road with support for Android Auto.
Harness the power of hands-free control with "Hey Google" Voice Access commands.
Enhance security with Single Sign-On (SSO) support and seamless integration with Okta.
8. YouTube Music
Welcome to the world of music connectivity, where you can explore:
A vast collection of over 100 million official songs.
Diverse music content, including live performances, covers, remixes, and exclusive music you won't find elsewhere.
Thousands of thoughtfully curated playlists spanning various genres and activities.
Immerse yourself in a personalized music experience tailored to each moment of your life:
Enjoy personalized playlists and Mixes created specifically for you, shaped around your favorite music genres.
Find personalized activity mixes for your workout, relaxation, and focus sessions.
Craft playlists with song suggestions or collaborate with fellow music enthusiasts to curate the ultimate playlist.
Keep track of all your liked and added songs, playlists, artists, and albums in your Personalized Library.
Stay ahead of the musical trends and uncover new tunes:
Dive into handpicked mixes like the Discover Mix and New Release Mix, curated just for you.
Explore music by genre, including Hip Hop, Pop, Country, Dance & Electronic, Blues, Indie & Alternative, Jazz, Kpop, Latin, Rock, and more.
Discover music to match your mood, whether it's chill, feel-good, energy-boosting, sleep-inducing, focus-enhancing, romantic, perfect for workouts, commutes, or partying.
Stay in tune with global music trends by exploring top charts from around the world.
9. YouTube
Title: "YouTube: A Global Platform for Creativity and Connection"
YouTube, founded in February 2005, has grown into one of the most influential and widely used social media platforms in the world. It's not just a video-sharing website; it's a global community that has reshaped the way we create, consume, and share content.
A Hub for Diverse Content:
YouTube is home to an incredibly diverse range of content. From educational tutorials and music videos to vlogs, gaming, cooking, and everything in between, there's something for everyone. Creators from all walks of life share their passions, talents, and expertise with a global audience.
Empowering Creators:
One of YouTube's most remarkable features is its ability to empower creators. Anyone with a camera and an internet connection can become a content creator. This democratization of media has given rise to countless success stories, where individuals have turned their hobbies into full-fledged careers.
A Platform for Learning:
YouTube is not just about entertainment; it's also a valuable educational resource. You can find tutorials on almost any subject, from learning a new language to mastering a musical instrument. Many educational institutions and experts have embraced the platform to share their knowledge with the world.
Global Connection:
YouTube connects people from different corners of the globe. It allows us to learn about other cultures, explore far-off places, and engage in conversations with people we might never have met otherwise. It's a testament to the power of technology in fostering global understanding.
Community and Interaction:
Viewers can engage with creators through comments, likes, shares, and subscriptions. This interaction creates a sense of community around content, making viewers feel like a part of something bigger. Live streaming and premieres further enhance this sense of connection.
Monetization Opportunities:
For creators, YouTube offers various ways to monetize their content, such as ad revenue, merchandise sales, channel memberships, and crowdfunding. This has made it possible for many creators to turn their passion into a sustainable career.
Challenges and Responsibility:
YouTube is not without its challenges, including issues related to content moderation, copyright infringement, and the spread of misinformation. The platform continuously works to address these issues, striving to maintain a safe and responsible online environment.
In conclusion, YouTube has become an integral part of our digital lives. It's a platform where creativity knows no bounds, where people from diverse backgrounds connect, learn, and share. As YouTube continues to evolve, it will likely remain a central hub for content creators and viewers alike, shaping the future of online media and entertainment.
10. Spotify
Experience the boundless world of music and podcasts with the Spotify app. Enjoy millions of songs, albums, and exclusive podcasts at no cost. Stream your favorite tunes and engaging podcasts, explore entire albums, handcrafted playlists, or individual tracks on your mobile device or tablet, all for free. Upgrade to Spotify Premium to download content and savor offline listening, no matter where you are.
Spotify opens the door to a universe of free music, thoughtfully curated playlists, beloved artists, and captivating podcasts. Dive into a wealth of podcasts, uncover fresh music, access chart-topping tracks, or indulge in the melodies of your cherished artists and albums.
11. Amazon
Amazon Shopping offers exclusive app-only advantages to streamline and expedite your Amazon shopping experience compared to using your desktop.
Ensure You Never Miss a Delivery:
Receive real-time tracking updates and delivery notifications to stay informed about your package's location and estimated arrival time.
Gain Clarity on Your Purchases:
Benefit from a comprehensive 360° product view, allowing you to examine items from all perspectives. The "View in Your Room" feature leverages your phone's camera and VR technology to ensure that the item fits seamlessly within your living space.
Stay Informed About Discounts:
Simply tap the heart icon to add items to Your Lists, and we'll promptly notify you of any price reductions, ensuring that you don't overlook any attractive deals.
12. LinkedIn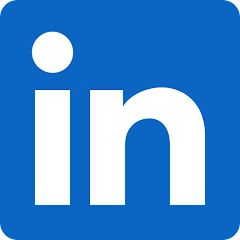 Welcome, professionals! Are you seeking career opportunities and aiming to advance in your field? LinkedIn stands as one of the premier social networking apps dedicated to online job searches. Here, you can expand your professional network, engage with industry influencers, stay abreast of the latest business developments, and map out your career trajectory.
Embarking on your job hunt? Craft your resume, establish valuable business connections, connect with recruiters, and apply for your next employment opportunity. Whether you're in search of remote, part-time, freelance, or full-time positions, LinkedIn offers a platform to explore a wide range of job openings. You can even configure job alerts for local or remote roles, expand your network of professional contacts, stay informed about industry trends, peruse articles, and remain up-to-date with companies and industry leaders.
Gain valuable business insights before submitting applications, including comprehensive company information and job responsibilities. Then, expediently and securely submit your applications via the app, using your resume or profile.
Here are some compelling reasons why you'll find the LinkedIn app indispensable:
Job Search and Recruitment: Conduct thorough research on companies of interest and identify roles that align with your skills, all while applying to potential employers with your LinkedIn profile, CV, or resume.
Resume Building: Construct a comprehensive online resume that accentuates your strengths and positions you favorably for your next career move.
Business News: Stay informed with pertinent news delivered directly to you and engage in meaningful discussions within your professional community.
Social Networking: Create and curate your profile, keep your online resume up-to-date, and establish meaningful connections to further your professional journey.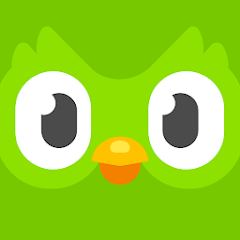 Discover the world's most popular education app for mastering a new language – Duolingo! This free, engaging app offers lessons in over 40 languages, delivered in bite-sized, enjoyable chunks. Elevate your vocabulary and grammar skills by practicing speaking, reading, listening, and writing.
Crafted by language experts and adored by millions of learners worldwide, Duolingo equips you for real-life conversations in languages like Spanish, French, Chinese, Italian, German, English, and many more.
Whether your language journey is motivated by travel, education, career, social connections, or cognitive health, Duolingo is your ideal companion.
Why Choose Duolingo?
Duolingo makes learning enjoyable and effective. Its game-like lessons and delightful characters assist you in developing strong speaking, reading, listening, and writing abilities.
Duolingo delivers results. Developed by language experts, it employs a science-backed teaching approach that has been proven to enhance long-term language retention.
Monitor your progress. Stay on course to achieve your language learning objectives with playful rewards and accomplishments that encourage daily practice.
Join a community of over 300 million learners. Stay motivated by competing on Leaderboards and learning alongside our global community of language enthusiasts.
14. Soundcloud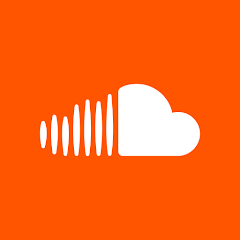 SoundCloud is your gateway to the future of music. Be the pioneer in discovering the latest musical gems, exploring emerging artists, and curating your perfect playlists.
Immerse yourself in the world's largest music discovery platform, boasting a staggering 300 million tracks by 30 million artists hailing from 193 countries.
Stay ahead of the curve with personalized music recommendations, featuring handpicked selections tailored to your taste. Dive into expertly crafted mixes and playlists inspired by your favorite tracks.
Unearth exclusive musical treasures unique to SoundCloud. From unreleased tracks to DJ sets and one-of-a-kind remixes, you'll find content that can't be found anywhere else in the streaming world.
Cultivate your music library by saving trending hits, underground remixes, and hidden gems. Craft your playlists, meticulously tailored to your favorite songs.
Connect with your music community, forging bonds with beloved artists and fellow music enthusiasts. Engage directly with fans, artists, and tracks through likes, reposts, and comments, all within the music player. Share your musical discoveries and trending playlists seamlessly on the app and across your social media channels.
15. Slack
Slack seamlessly combines team communication and collaboration in a single platform, enhancing productivity for both large enterprises and small businesses alike. Streamline your tasks and propel your projects forward by effortlessly assembling the essential elements: the right people, conversations, tools, and information. Accessible across all devices, Slack ensures you can connect with your team and access your work, whether you're at your workstation or on the move.
16. Messenger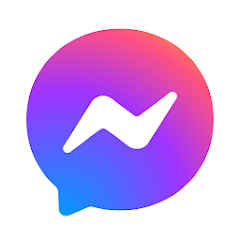 "Stay connected at any time with our free* all-in-one communication app, offering unlimited text, voice, video calling, and group video chat capabilities.
CROSS-APP MESSAGING AND CALLING
Easily connect with your Instagram friends directly from Messenger. You can simply search for them by name or username to initiate messages or calls.
PRIVACY SETTINGS
Our latest privacy settings empower you to decide who can contact you and control the delivery of your messages.
CUSTOMIZED REACTIONS
When words fail you, personalize your reactions with an extensive selection of emojis to express yourself better.
CHAT THEMES
Enhance your conversations with creative themes and colors such as Tie-Dye or Love to give your chats a unique touch.
WATCH TOGETHER
Experience the joy of watching videos, TV shows, and movies with your friends through Messenger Video Chat and Rooms, even when you can't be in the same place. Capture every moment and real-time reactions."
17. Snapchat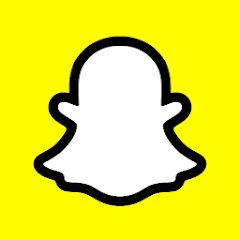 Snapchat offers a swift and enjoyable way to share life's moments with your loved ones 👻
SNAP
Instantly access the camera to snap photos with a single tap or create videos with a press and hold.
Unleash your creativity with Lenses, Filters, Bitmojis, and more!
Explore fresh Lenses crafted daily by the Snapchat community.
CHAT
Keep the conversation alive through live messaging or share your day via Group Stories.
Engage in Video Chats with up to 16 friends simultaneously, complete with the option to use Lenses and Filters.
Share your emotions with Friendmojis – custom Bitmojis designed exclusively for you and a friend.
STORIES
Witness your friends' day-to-day experiences through their Stories.
Discover Stories from the Snapchat community tailored to your interests.
Stay informed with breaking news and exclusive Original Shows.
SPOTLIGHT
Spotlight shines a light on the best of Snapchat!
Contribute your own Snaps or kick back, relax, and enjoy the content.
Select your favorites and share them with your friends.
MAP
Share your location with your closest pals or disappear into Ghost Mode.
Stay updated on your friends' activities on your personalized map when they share their locations.
Dive into live Stories from the local community or across the globe!
MEMORIES
Save an unlimited number of cherished photos and videos.
Revive and share old memories with friends or keep them in your Camera Roll.
Craft Stories from your treasured Memories to share with your loved ones.
FRIENDSHIP PROFILE
Each friendship boasts a unique profile showcasing your shared moments.
Unearth commonalities through Charms – discover how long you've been friends, your astrological compatibility, your Bitmoji fashion sense, and more!
Friendship Profiles remain private between you and your friend, allowing you to celebrate what makes your bond special.
Please be aware: Snapchatters can capture or save your messages using screenshots, a camera, or other means. Be mindful of your Snaps!
For comprehensive details about our privacy practices, visit our Privacy Center.
18. X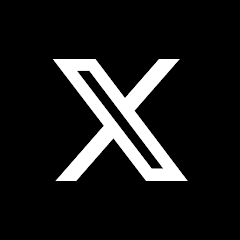 The X app serves as the globally trusted digital hub for everyone.
Within X, you can:
Share your content with the world, engaging in public conversations.
Stay well-informed, tracking breaking news and following your passions.
Gain deeper insights with added context from Community Notes.
Host live audio discussions through Spaces or stream live video.
Hold private conversations via Direct Messages.
Expand your influence by subscribing to X Premium, which grants you a blue checkmark, and more.
Build your livelihood by crafting exclusive content for your paid subscribers and participating in ad revenue from replies to your posts.
Form and participate in Communities centered around various topics and interests, spanning from sports to music to technology.
Upload and enjoy videos with up to 3 hours of content.
Create and consume long-form posts, including essays and blogs.
Foster direct connections with your clientele to foster your business's growth.
19. Alibaba.com – B2B marketplace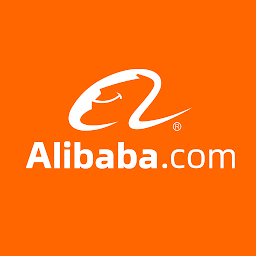 Alibaba.com stands as a global leader in the realm of B2B ecommerce marketplaces. Our mobile app empowers you to access a vast array of products from suppliers worldwide, all conveniently from your mobile device.
Shop with unwavering confidence through our Trade Assurance service, ensuring the safeguarding of your orders and payments on the platform. This offers you a secure and hassle-free shopping experience, accompanied by extended support.
Connect with suppliers boasting years of expertise in customization and order fulfillment, catering to sellers on platforms like Amazon, eBay, Wish, Etsy, Mercari, Lazada, and many more.
Sourcing made simple: Dive into a world of millions of ready-to-ship products spanning every industry category. Express your needs to suppliers and swiftly receive quotes using our Request for Quotation services.
Experience swift and efficient shipping through Alibaba.com's partnerships with prominent freight forwarders. We offer land, sea, and air shipping solutions, ensuring on-time delivery, comprehensive tracking, and competitive pricing.
Immerse yourself in the world of livestreams and factory tours, where you can engage with manufacturers in real-time. Explore product demonstrations and gain a firsthand look at manufacturing facilities, gaining invaluable insights into the production of your goods.
20. CapCut – Video Editor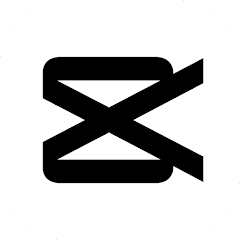 CapCut is an all-encompassing video editing tool that's completely free. It comes equipped with everything you need to produce high-quality, visually captivating videos and graphics.
Whether you prefer using the app or the online version, CapCut caters to all your video production requirements. In addition to basic video editing, styling, and music options, it offers advanced features like keyframe animation, seamless slow-motion capabilities, intelligent stabilization, cloud storage, and collaborative editing with multiple users—all without any cost.
With CapCut's distinctive features such as trending styles, automatic captions, text-to-speech functionality, motion tracking, and a background remover, you can effortlessly create stunning videos that are easy to share. Unleash your individuality and become a sensation on platforms like TikTok, YouTube, Instagram, WhatsApp, and Facebook!
21. Tumblr—Fandom, Art, Chaos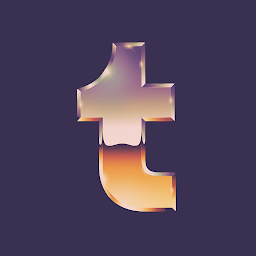 Tumblr: your new haven for discovering favorite artists. Come for the vibrant digital artwork spanning every corner of fandom, and stay for the awe-inspiring original creations by these talented individuals. Amidst this artistic journey, you'll find a nostalgic internet charm, a plethora of fandoms, and enough memes to rival a small avalanche. You can either contribute to this creative tapestry or leisurely scroll through and absorb its essence.
Every piece of life-altering art you stumble upon, each mesmerizing waterfall GIF you gaze upon in wonder, every quote you share with enthusiasm, and every tag you curate—it's all a reflection of you. Reblog them to unveil your unique identity and showcase your passions. You are the explorer, and we're merely the map that you and others continue to shape. Welcome home; make it uniquely yours.
If you're an artist, prepare to dive into a community that will wholeheartedly embrace your craft. Think of Tumblr as your online studio with diverse possibilities: It can serve as your portfolio, a calling card for your creative ventures, enriched with built-in social engagement and a thriving community. It can also function as an online drawing board, a place to refine your concepts, share sketches, and gather valuable feedback. You can accept requests and commissions or partake in artistic challenges such as Goblin Week, Mermay, Julycanthropy, and Yeehawgust. Engage in discussions about the finer nuances of your favorite brushes, create original content for your beloved writers on Tumblr, and even offer prints (coasters! mugs! trinkets!) of your work to an audience genuinely interested in you and actively seeking such treasures through our Artist Alley. You might even start a webcomic here—just like the renowned "Heartstopper."
22. Pinterest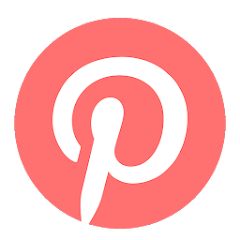 Pinterest Lite: Unleash Your Creativity, Save Space, and Explore Endless Possibilities!
Pinterest Lite is designed to optimize space on your phone, ensuring you can swiftly uncover the countless possibilities that enrich your life. Whether you're seeking to maximize your home storage, discover exciting new recipes, or find inspiration for your next tattoo, Pinterest Lite has you covered.
Discover and Save with Pinterest Lite:

🎩 Explore Wedding Tips: Dive into a world of wedding planning, beauty inspiration, and design concepts for your big day.
🌍 Travel Inspiration: Embark on virtual journeys with thousands of recommended and trending images, igniting your travel aspirations.
🍽️ Culinary Delights: Discover new recipes and unleash your creativity with food ideas fit for your next dinner party.
💪 Fitness Insights: Stay motivated with fitness tips and find interesting DIY projects to try out.
👗 Fashion, Style & Beauty: Elevate your fashion game with an array of style and beauty tips, all conveniently stored in one place.
Pinterest Lite is where creativity knows no bounds. It's the platform where brilliant design ideas can ignite at any moment, and inspiration for your next DIY project is just a click away.
23. CamScanner- scanner, PDF maker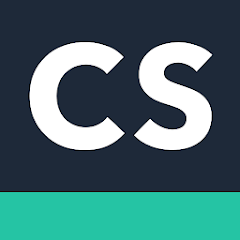 In search of an efficient scanning application?
CamScanner is your all-in-one scanning solution, transforming your mobile device into a powerful portable scanner that seamlessly recognizes text through OCR technology, enhancing your productivity and saving you valuable time. Download this versatile scanner app today to effortlessly scan, store, and share documents in PDF, JPG, Word, or TXT formats.
Imagine having your entire office at your fingertips, enhancing your workplace efficiency.
With the CamScanner app, you can effortlessly manage your paperwork, bidding farewell to cumbersome and bulky photocopy machines. Experience the speed and convenience of this ultra-fast scanning app.
24. Canva: Design, Photo & Video
Canva: Your All-in-One Graphic Design App for Free!
Unleash your creativity with Canva, the ultimate photo editor, logo creator, and video editor wrapped into a single graphic design application! Elevate your design process with the efficiency of powerful AI tools that make crafting stunning social media posts, videos, flyers, photo collages, and video collages from customizable templates a breeze. Whether you're looking to enhance your graphic design skills or establish a unique brand identity, Canva's logo maker has got you covered.
Design anything you desire—whether it's photo editing, video editing, collage creation, or logo design—Canva is designed to be user-friendly and accessible to both experts and enthusiasts alike.
Explore Canva's feature-packed toolkit, including a photo editor, video maker, and graphic design functionalities—all driven by the magic of technology:
Craft captivating Facebook posts, Instagram layouts, Instagram post designs, and IG story graphics.
Create polished event invitations, eye-catching flyers, and professional business cards.
Shape your brand identity effortlessly with the logo maker and brand hub.
Present your data dynamically using pre-designed templates and a slideshow maker.
Canva simplifies the world of graphic design, making it accessible to everyone, from beginners to experts. Let your creative vision shine with Canva! 🎨
25. Google Classroom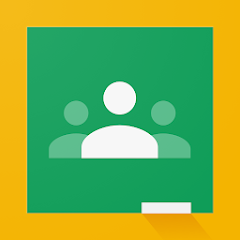 Classroom simplifies the connection between learners and educators, both within and beyond the classroom walls. This innovative platform not only conserves time and resources but also streamlines class management, assignment distribution, communication, and overall organization.
Here are some compelling advantages of utilizing Classroom:
Effortless Setup: Teachers can effortlessly add students directly or share a unique code for class enrollment, requiring just a few minutes to get started.
Time-Saving: The straightforward, paperless assignment process empowers educators to create, assess, and grade assignments swiftly, all within a unified interface.
Enhanced Organization: Students gain a comprehensive view of their assignments through a dedicated assignments page.
Improved Communication: Classroom enables educators to promptly share announcements and initiate class discussions. Students can collaborate by sharing resources and providing answers to queries on the platform's interactive stream.
Security Assured: Just like other Google Workspace for Education services, Classroom prioritizes security. It operates without ads, ensuring that your content and student data remain entirely free from any advertising-related usage.